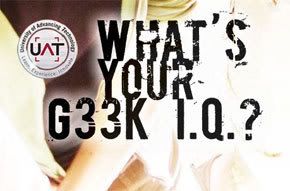 Hey fellow geeks, I'd like to share with you a cool online survey – What Kind of Geek Are You?
Links and results for my test after the jump
Take the test here:
Meanwhile, here's my result – Geek in Hiding. I failed most of the technical/Computer questions. Dang!
What's yours?