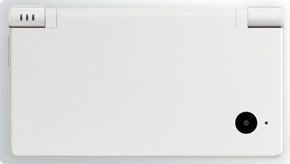 It has both touchscreens, camera and SD card memory. Coming to Japan this November. The rest of us soon. Hold off buying a DS and wait for this one.
According to the official UK press release, this new Nintendo DS unit was done after extensive research by Nintendo. "we have listened to our customers and made some enhancements to existing DS functions."
Moreso, the "DSi is 2.6mm or about 12% thinner than DS Lite. As a consequence of this effort, we have decided to remove the slot for GameBoy Advance software.
Next, we have tried to comply with the requests for bigger screens. Because of the fact that the weight of LCD increases in proportion to its dimensions, we were challenged to adopt larger LCDs but maintain the light weight of Nintendo DS Lite. As the result, we have made an 8% increase over the current 3-inch LCD to make it 3.25-inches. This is approximately a 17% increase in visual area per screen. We have also improved both the speaker volume and sound quality.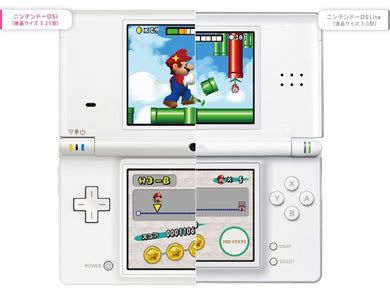 As for the new features, we have incorporated a camera and an audio player function. You might share the impression that since many of today's mobile phones already incorporate similar camera and audio player functions, this news many not seem to play any significant role in further expanding DS."
Joystiq summarizes the changes as
12 percent thinner
will get rid of the GBA slot entirely
The DSi will also include two built-in cameras (one reportedly VGA resolution)
music playback.
It will add an SD card slot and internal storage to enhance its multimedia capabilities.
The screens are now slightly larger at 3.25 inches
photos can be synced to the Wii Photo Channel
includes a free browser application.
Initial reports say that the new unit will cost around $190 to $200 and will be available in 2009 soon.
Check out the official Japanese DSi page if you don't mind the Japanese text to just see more details. Meanwhile, there's a good spec comparison of this one vs. the PSP vs. the iPod.
More updates soon.