Why advertise at a blog?
Blogs are very personal and often cater to a targeted niche. This is the SAME type of audience that you want to reach. Blog readers are the kind of people that you want to send your marketing message to.
"50% of people who are sensitive about their personal privacy said they would like to get promotions and offers based on their interests and tastes" – The Penomon Institure
Here are some more facts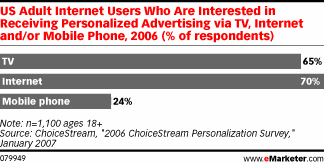 To sum it up
Online advertising is cheap and effective
Online ads are targeted
You can cater to your niche
Brands are now keen on the synergy of new media and web 2.0
Target audience is likely to click and try something that he/she feels caters to his/her needs and wants.
Demographics
Primary audience
Age: 16 to 35
Male (80% to 90%)
A, B, C socio-economic demographics
Likes gaming, internet, anime, movies and gadgets
Basically anyone who is a geek at heart
Perfect for products and services such as
Internet services and sites of a similar niche
Mobile phones
Laptops
Computers
Gaming Consoles
Comics
Men's interest products
Digital Cameras
Tech and other gadgets
To get a personalized quote, just send us a message and we'll get back to you ASAP. We have very favorable rates.
Thanks!
- The Geekzkrieg Editorial team